Financial Reports
Financial Year 2022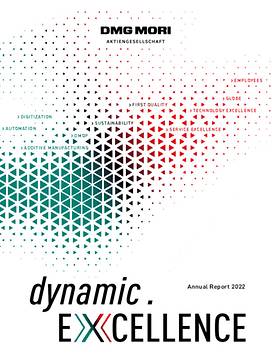 2022 was a year of TOP performance for DMG MORI – and at the same time, a year of major global challenges: DMG MORI was able to reinforce and partly further expand its market position worldwide under again more difficult conditions and achieve a very successful financial year 2022. Thanks to the consistent implementation of our strategic focus on automation, digitization and sustainability, we were able to reach and in some parts exceed the forecasts that were increased during the course of the year. 
DMG MORI Order Service
Complementing the information on this website you can order print publications from DMG MORI AKTIENGESELLSCHAFT free of charge by completing the form below.