GREENMACHINE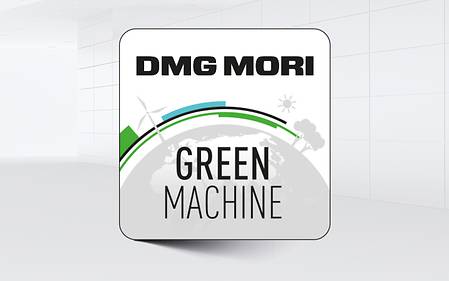 DMG MORI will manufacture all machines completely climate-neutral from 2021 onwards - from raw material to delivery to the customer. Since May 2020, the "Company Carbon Footprint" of DMG MORI, based on its own added value, has been climate neutral.
DMG MORI avoids emissions in all areas, through modern heating, ventilation and cooling concepts, among other things. At the same time, DMG MORI uses self-generated regenerative energy and purchases exclusively green electricity at almost all locations.
Our direct CO2 emissions result from the consumption of energy in our production, assembly, sales and service processes. This also applies to our suppliers. We control our own energy consumption and emissions with our energy management system, and we oblige suppliers to use energy-saving and environmentally friendly processes.
DMG MORI has been operating an energy management system according to ISO 50001 since the 2015 financial year. Since 2019, this system focuses on the locations that are most important for energy consumption (eight production locations and one spare parts location). Germany's TÜV SÜD Management Service GmbH has again certified DMG MORI's effective energy management in the 2021 financial year.
The remaining, currently unavoidable CO2 emissions are being offset by investments in sustainable, certified, and internationally recognized climate protection projects (Gold Standard, Verified Carbon Standard, UN Certified Emission Reduction), including a wind power plant in Turkey and a biomass project in China.