14.04.2009
Good order intake from China for machine tools
GILDEMEISTER successful at the CIMT in Beijing​​​​​​​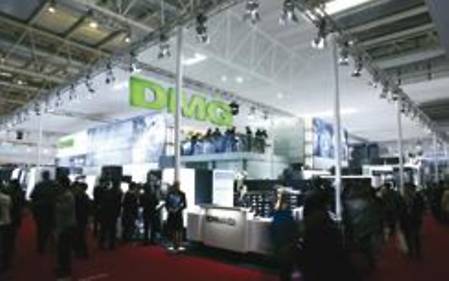 Bielefeld. With order intake of Euro 22.5 million and 138 machines sold, GILDEMEISTER takes positive stock with DMG China of the most important machine tool trade fair in Asia, the CIMT in Beijing, which ended on Saturday.
The CIMT takes place every two years and was particularly successful in this year of economic crisis with order intake of Euro 22.5 million (2007: Euro 12.2 million). Over an area of more than 1,000 square metres, GILDEMEISTER presented technical innovations from turning, milling and laser technologies, as well as state-of-the-art automation and service solutions. Following the motto "Grasping chances – Showing strengths", GILDEMEISTER presented 21 exhibits to Chinese trade visitors. The exhibits were shown for the first time in China in the new machine design and live in operation. Highlights also included industry-specific solutions for automotive and vehicle technology, the aerospace industry and for medical and energy technology.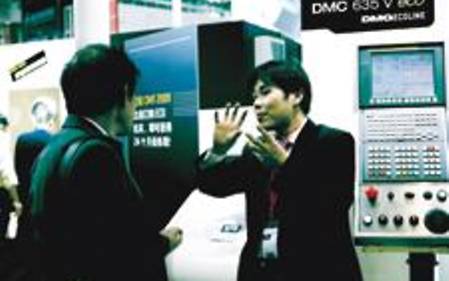 As the largest exhibitor, GILDEMEISTER act as a draw for visitors to the CIMT. Thousands of trade visitors were able to find out more about our products at the DMG stand. GILDEMEISTER held negotiations with 6,175 companies. In addition to firm orders, 1,933 new offers were generated (2007: 633 new offers).
Overall the Chinese market is showing a positive trend. The state development programme, specially conceived for industry, appears to be taking effect in China. China's is the only market worldwide for machine tools that is showing any movement and is progressing well in the midst of the global economic crisis. The stimulus gained from the CIMT is strengthening GILDEMEISTER's Asian strategy. The current figures for the first quarter 2009 will be published on 5 May 2009.

GILDEMEISTER Aktiengesellschaft
The Executive Board
Disclaimer, Forward-looking statement
Disclaimer, Forward-looking statement
Statements relating to the future:

This press release contains forward-looking statements, which are based on current estimates of the management of future developments. Such statements are based on the management's current expectations and specific assumptions. They are subject to risks, uncertainties and other factors, which could lead to the actual future circumstances, including the assets, liabilities, financial position and profit or loss of GILDEMEISTER, differing materially from or being more negative than those expressly or implicitly assumed or described in these statements. The business activities of GILDEMEISTER are subject to a series of risks and uncertainties, which may result in forward-looking statements, estimates or forecasts becoming inaccurate. Should one of these factors of uncertainty or other unforeseeable event occur, or should the assumptions on which these statements are based prove incorrect, the actual results may differ materially from the results stated, expected, anticipated, intended, planned, aimed at, estimated or projected in these statements. Forward-looking statements must not be understood as a guarantee or assurance of the future developments or events contained therein.